Saskatoon Area Accounting Services
The comprehensive services we have to offer at Heagy LLP include accounting, assurance, taxation, business advisory, financial and succession planning, and computer consulting. If you require assistance in and around the Saskatoon area, be sure to give us a call to schedule your appointment today.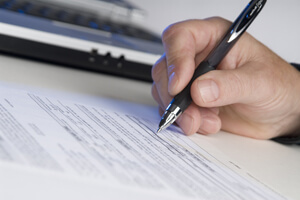 Accounting & Assurance
Our goal is to provide quality accounting services to our clients on a timely basis, and for a reasonable fee. Our experienced team is committed to being directly involved in your enterprise's affairs and realize the importance of close professional relationships. The team at Heagy LLP can assist you in meeting the accounting needs of your enterprise by:
Preparing financial statements
Assisting you with bookkeeping needs
Preparing financial forecasts and budgets
Regularly advising on management reports
Our firm in Saskatoon is committed to a high level of integrity and compliance with professional standards when performing assurance engagements. All of our team members at Heagy LLP have the knowledge and experience required to perform review and audit engagements with a high level of standard on a timely basis by:
Providing a yearend planning letter
Meeting prior to the yearend to discuss issues if desired
Providing regular contact during the engagement
Performing audits on-site or in our office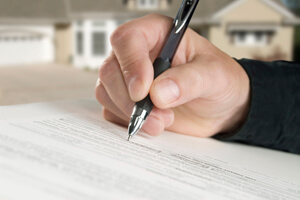 Taxation, Corporate & Personal
With the complexities of the Canadian tax system, we have committed ourselves to providing our clients with sound tax solutions. Our experienced team has a number of individuals who have completed various high level tax courses prepared by the Canadian Institute of Chartered Professional Accountants. We can assist you with both simple and complicated tax matters. Some of the tax services provided by our team include the following:
Preparation and e-file of personal tax returns
Preparation and e-file of corporate tax returns
Preparation of T3 Trust returns
Tax, estate, and financial planning services
Farm business succession planning
Corporate reorganizations and rollovers
Assistance with corporate purchases or sales
Business Advisory Services
Perhaps our most valuable service is that of a trained sounding board for management. By listening to your concerns and issues, we can help you to develop comprehensive and flexible strategies that will propel your business towards success.
Working with you one-on-one, our team will help you identify key organizational goals and develop a solid plan of action for achieving those goals. Be sure to talk to us for value-added advice on:
Financial and Succession Planning
Strategic Plans
Business Plans
Feasibility Assessments
Financial Control Systems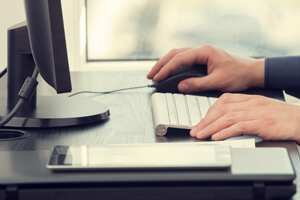 Computer Consulting Services
Heagy LLP has a number of qualified individuals with expertise in computerized accounting solutions. Our computer consulting team in assists our clients in meeting their technology needs by:
The installation and setup of accounting solutions
Resolving QuickBooks, Sage, and other accounting software problems
Providing training for QuickBooks Online, and Sage
Developing reports for export to other applications